Kick Your Friends Into Gear
posted on: October 1, 2019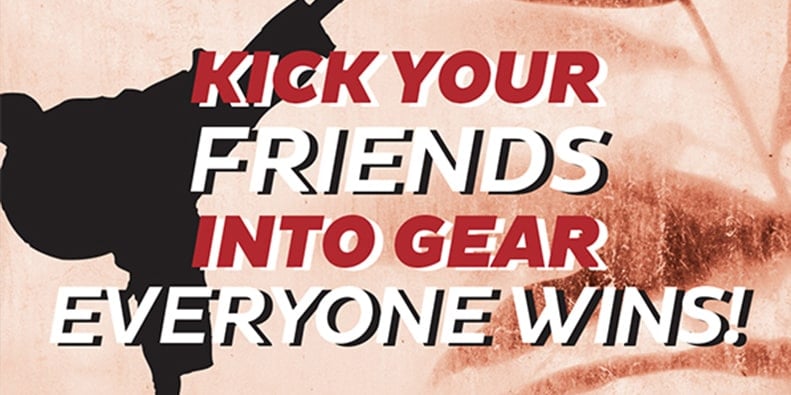 Here's your chance to get your friends into class with you AND win some great prizes!
Invite your friends/family to try out Karate/Fitness Kickboxing at Douvris – FREE for one week! If they love it and sign up, you automatically win a prize PLUS – you're entered into the draw for the GRAND prize on October 31st!

Pick up your family & friend passes at the front desk!