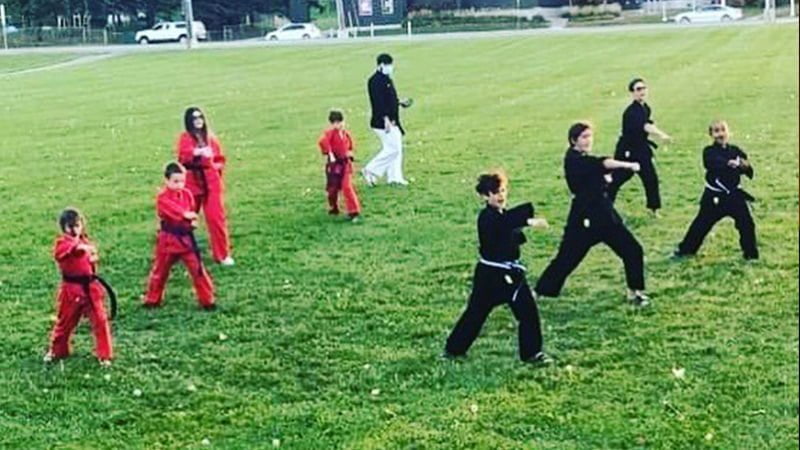 Hello Douvris Community,

We hope you're all doing well during this time! As the 14th of June approaches we want to make sure you have all the information you need to start Karate in the Park!

Location: Windsor Park (1 Windsor Ave, Ottawa, ON K1S 1S2)

Some important things to keep in mind:
Karate classes will also be on zoom should you be able to attend in the park. TBT classes will only be on zoom should we have to move inside due to whether
ALL students must be registered via Rhinofit for their classes. There will be 3 separate groups per class in different locations of the park if necessary. Groups will still be limited to 10 students socially distanced.
Parents are more than welcome to watch classes from their cars or from another safe distance. We encourage parents of young students to stick close to the park during class times.
Students will NOT have to wear their full uniform. Just a t shirt (preferably a Douvris one), gi pants and a belt is just fine.
Make sure to bring a water bottle and running shoes to class! Students are also allowed to wear hats and sunglasses if they'd like.
Parents make sure to sunscreen your kids before class if it's going to be super sunny out!
In the event of inclement weather (rain, excessive heat,) we will switch all classes that night to zoom. You will receive an email if that happens
We look forward to seeing you all soon! Stay healthy and stay safe. If you have any questions or concerns call us at 613-234-5000 or info@douvris.com.